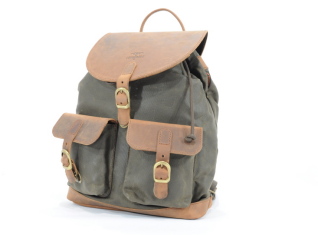 backpack
backpack fits these models:
Find my bike
To overview of all products
Order this Heritage backpacks
Retro backpack made of waxed canvas and aged real leather. The innerlinning is a waterproof polyesther. The compleet bottem is made of real aged leather.The backbelts are equiped with a chest belt.
The main compartment closes with a drawstring. The 2 frontpockets with a leather strap mounted on leather flaps. All leather straps are equiped with a quickrelease lock, invisable mounted.
A waterproof innerbag is available on request: ref. CWT001
Size: 30 x 40 x 12 cm
Volume: 12,4 Ltr.