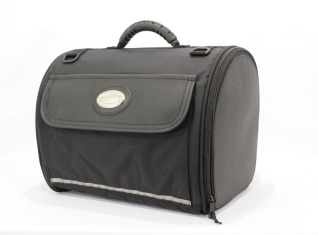 Find my bike
To overview of all products
Order this Sissybar bag
This sissy bar bag fits on most of the sissybars due to the 3 elastic velcor straps at the backside. En on the bottem is an extra velcor strap to fit on a rakc if liked.
Most of the helmets fit in this bag.
It is made of the water tight Nylon 840D with pvc backing. The shape is steady, 2 elastic straps included, raincuver included.