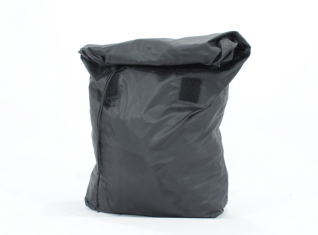 water proof innerbag
water proof innerbag fits these models:

Find my bike
To overview of all products
Order this Heritage saddle bags
Medium waterproof innerbag. Made of waterproof nylon 210D with taped seams.
To fit on your Longride bag there are 2 velcro patches.
You can close the bag with a drawstring and roll it up. Then you close the Longride bag and this combination gives you a waterproof solution.
size: 40 x 32 x 13 cm closed
volume: 16.5 Ltr.
recommended for Longride ref. CUS 131 W, CUS 137 W, CUS 138 W, CUS 4516 W