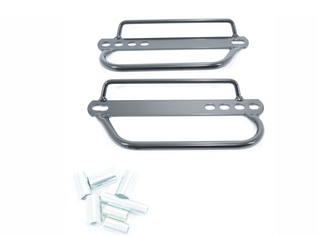 Universel bracket S
Universel bracket S fits these models:
Find my bike
To overview of all products
Order this Bracket
The univeral small bracket fits most cruser bikes who have the fender fixed with side screws. The bracket is used for a center distance of the bolts of 160 to 250mm.
Inlcuded are distance holders of 35mm. These can be needed to avoid the bag touching the rear ax.
Read carefully the mounting instructions.
Most Longride click-on bags fit on.
The bolts are not included.