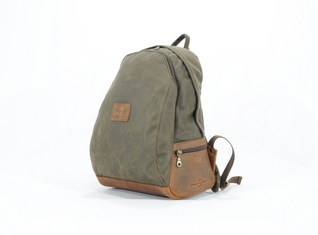 backpack
backpack fits these models:
Find my bike
To overview of all products
Order this Heritage backpacks
This heritage backpack is made of waxed canvas, finished with aged leather. The bag is dubbed with waterproof polyesther. The padded backbelts are equiped with a chest belt to avoid slipping of when driving.
Compartmetns: main pocket, frontpocket, 2 side pockets.
You can get in addation a waterproof innerbag ref. CWT001
size: 27 x 35 x 16 cm
Volume: 11 Ltr.