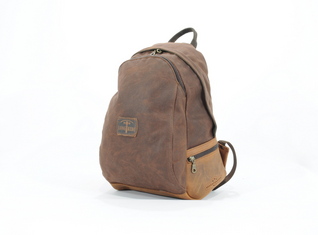 backpack
backpack fits these models:
Find my bike
To overview of all products
Order this Heritage backpacks
This Longride rucksack is made out of waxed canvas and finished with aged real leather.
The rucksack has 2 padded backbelts equiped with a chestbelt.
In the main compartment you will find an organiser for phone and pens. There is a front pocket and 2 small side pockets.
In addition there is a waterproof innerbag available; ref. CWT001
Size: 27 x 35 x 16 cm
Volume: 11 Ltr.