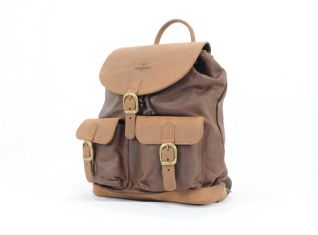 backpack
backpack fits these models:
Find my bike
To overview of all products
Order this Heritage backpacks
Backpack made of waxed canvas and aged real leather. The linning is a waterproof polyesther.
One big compartment closing with a drawstring + 2 frontpockets.
As extra you can have a waterproof innerbag: ref. CWT001
The bakcbelts are equiped with a chest belt.
Size: 30 x 40 x 12 cm
Volume: 12,4 Ltr.