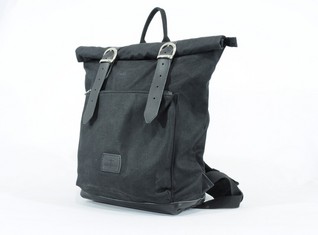 backpack
backpack fits these models:
Find my bike
To overview of all products
Order this Heritage backpacks
Our Longride heritage roltop backpack is made of extreemly strongh heavy waxed canvas, finisched with vegetable tanned real leather.
Despite the bag is made of almost watertight waxed canvas, we made an innerlinning of wathertight polyesther. With extreem rain, throught the seems, there still can be infiltration of a little water, so as extra is available the inner bag CWT001 , a taped watertight innerprotection of your contents.
The schoulderbelts are made ergonomic and allows you to make trips of several hours.
Size: 30 x 40 x 13 cm
Volume: 15.6 Ltr.