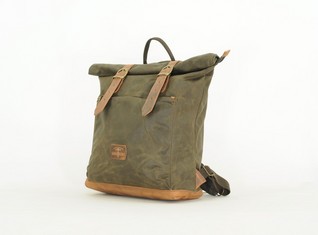 backpack
backpack fits these models:
Find my bike
To overview of all products
Order this Heritage backpacks
Longrides khaki heritage roltop backpack is made of a combination of waxed canvas and vegetalbe tanned, oiled upper cowhide.
The inner linning is a watertight polyesther textile. To be 100% secured, you alos can add an innerbag of taped watertight material, this allows you to put your camera in the bag on rainy days.
The backbelt system is developed to be very confortable during long rides. Even heavy loaded.
size: 30 x 40 x 13 cm
Volume: 15.6 Ltr.