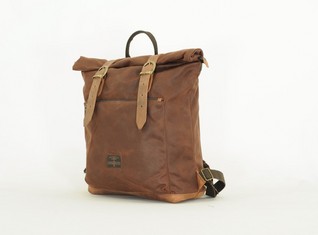 backpack
backpack fits these models:
Find my bike
To overview of all products
Order this Heritage backpacks
The brown heritage roltop backpack of Longride is made out of a combination of Waxed canvas and vegetable taned aged leather.
The inner lining is a watertight polyesther textile.
We can suply an extra watertight innerbag: ref. CWT 001
size: 30 x 40 x 13 cm
Volume : 15.6 Ltr.