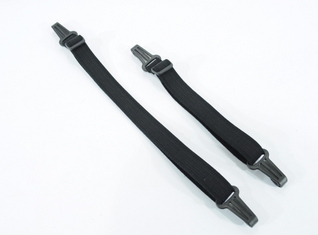 elastic binder
elastic binder fits these models:
Find my bike
To overview of all products
Order this Heritage backpacks
This adaptable elastic binder can be used to fit all kinds of luggage on your bike. The hooks to connect on the frame hae a security to avoid falling of when driving. The hooks are made for havy duty job.
If there are no fixing points on your bike, you can get the CST025, CST030 or CST040 velcro straps with D-ring to fit the tube frame of your bike.
REF. CST100: The small binder for 40 to 65 cm.
REF. CST101: The medium binder for 60 to 150 cm.