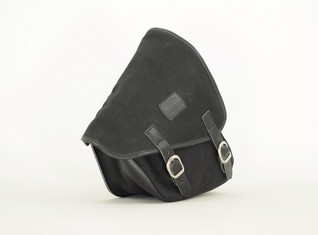 frame bag
frame bag fits these models:
Find my bike
To overview of all products
Order this Heritage saddle bags
This bag is made of waxed canvas and real upper leather.
The bags fits with 4 belts to the triangel frame of your bike. This 4 leather belts are delivered standard.
Most fits are Harley Davidson.
Size: 30 x 37 x 14vm
Volume: 7.6 Ktr.