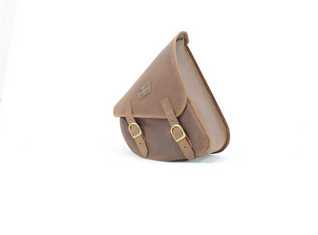 left side frame bag
left side frame bag fits these models:
Find my bike
To overview of all products
Order this Heritage saddle bags
Heritage left side frame bag made of waxed canvas, finished with aged leather. The dubbing of the bag is made of polyesther waterproof linning.
To fit direct to the left frame with 4 included leather straps.
size: 30 x 37 x 14 cm
Volume: 7,6 Ltr.