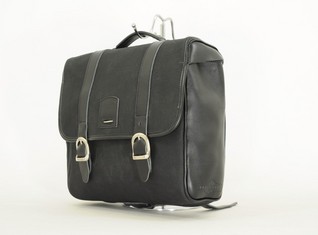 saddle bag
saddle bag fits these models:
Find my bike
To overview of all products
Order this Heritage saddle bags
Longride made this classic saddle bag out of waxed canvas and genuine vegetable tanned cowhide.
Inside the bag is dubbed with a watertight polyesther textile. To protect you contents more bettre, we can suply a watertight innerbag, ref. CWT 003.
The bag can be closed with a padlock.
Our universal fixing system allows you to addapt the hight of the bag, so you can adjust following your exhaust.
size: 33 x 30 x 14 cm
Volume: 16 Ltr.