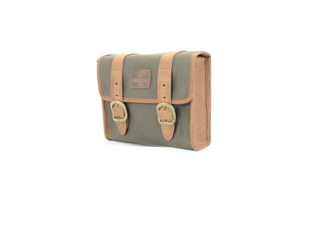 single side saddle bag
single side saddle bag fits these models:
Find my bike
To overview of all products
Order this Heritage saddle bags
Heritage waxed cotton sidebag, finished with aged leather. The linning is a waterproof polyesther.
Fix to your frame with 4 leather straps included.
A beautyfull accessorie to your bike.
size: 25 x 20 x 8 cm
Volume: 4 Ltr.