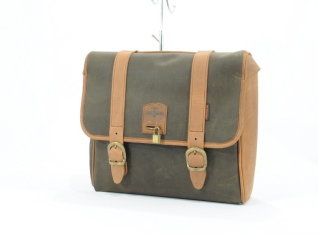 single side saddlebag
single side saddlebag fits these models:
Find my bike
To overview of all products
Order this Heritage saddle bags
Single side saddlebag in waxed canvas, polyesther waterproof linning and finished with aged leather.
The bike fits with a detachable universal flap. You can close the bag with a padlock on a ring through the flap.
Also available: waterproof inner bag ref. CWT003
Use a distance holder on your bike.
size: 33 x 30 x 14 cm
Volume: 12.5 Ltr