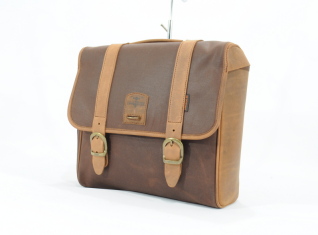 single side saddlebag
single side saddlebag fits these models:
Find my bike
To overview of all products
Order this Heritage saddle bags
Waxed canvas, inside waterproof polyester linning, finished with aged leather.
The bag has a detachable and lockable with an universal flap.
The handle is hidden but can be pulled out when needed.
The bag can be locked with a padlock. This Longride bag has an extra open sidebag.
waterproof innerbag available: ref. CWT003
Use a distance holder.
size: 33 x 30 x 14 cm
Volume: 12.5 Ltr