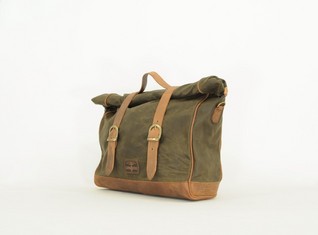 single side saddlebag medium
single side saddlebag medium fits these models:
Find my bike
To overview of all products
Order this Heritage saddle bags
Waxed cotton universal saddlebag with waterproof polyesther linning and aged leather finishing. Close the bag with a zipper, roll it, then secure it with the 2 leather straps.
Fix to your bike with the detachable and lockable flap, use a distance holder.
Available: waterproof innerbag ref. CWT003
Closed size: 40 x 32 x 14 cm
Closed volume: 18 Ltr