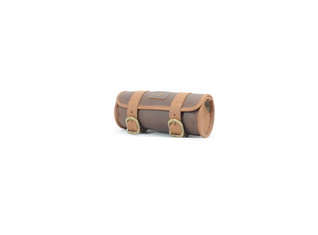 toolbag
toolbag fits these models:
Find my bike
To overview of all products
Order this Heritage tool bags
This heritage round toolbag is made of waxed cotton. The finishing is done with real aged leather. To fix the toolbag to your bike we deliver 2 leather straps included in the bag.
The bag is re-inforced to keep his shape under all circumstances.
size: 26 cm x diameter 10.5cm
volume: 2.0 Ltr.