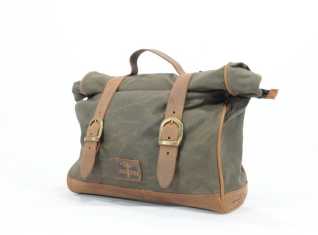 universal single side saddlebag
universal single side saddlebag is a universal universal saddlebag
It will fit most bikes.
See all universal bags
Find my bike
To overview of all products
Order this Universal saddlebag
Heritage saddlebag made of waxed cotton, bubbed with polyesther watertight linning.
Posibility to fit a taped watertight innerbag.
The bag is detachable from the universal fixing flap.
Different closing position of the buckles makes the volume adaptable.
ALso available in brown.