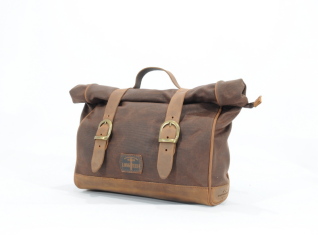 universal single side saddlebag
universal single side saddlebag is a universal universal saddlebag
It will fit most bikes.
See all universal bags
Find my bike
To overview of all products
Order this Universal saddlebag
Heritage waxed canvas bag with aged leather finisching. The detachable universal fixing flap is lockable to the bag. You can fit a watertight innerbag.
Delivered per piece.
Reflecting side dots are standard.
Also available in army green.